24 June 2015
New Agreement with Bibby Financial Services – £3M
Central European Staffing (CES) continues to expand its scope of activities and preparing new projects like the construction of a gas station on the Shetland Islands where 200 CES-commissioned workers are employed.
The company just secured a funding agreement for invoice finance with Bibby Financial Services. The agreement for £3million will allow CES to manage current orders and include new projects for 2015 and 2016.
The market continues to be unstable. Owing to recent plummeting oil prices, many projects in the United Kingdom and abroad have been put on hold making the situation of many general contractors far from clear. Should any postponed projects be resumed, CES is now more flexible in terms of financing and recruitment.
Such projects require highly skilled and qualified tradesmen – coded welders, pipefitters, mechanical fitters, riggers, insulation fitters, platers, supervisors and others. The company is poised for action and fully ready to meet the immediate demand of its clients.

CES Welder, 2014
Canterbury-based Central European Staffing is an international recruitment agency and employment business with offices in the UK and Poland. It has clients all around the world including Canada, Holland and Kuwait. The business specialises in managing recruitment and employment projects for the engineering construction industry, including staffing for building or refurbishing power plants, oil and gas installations and offshore platforms.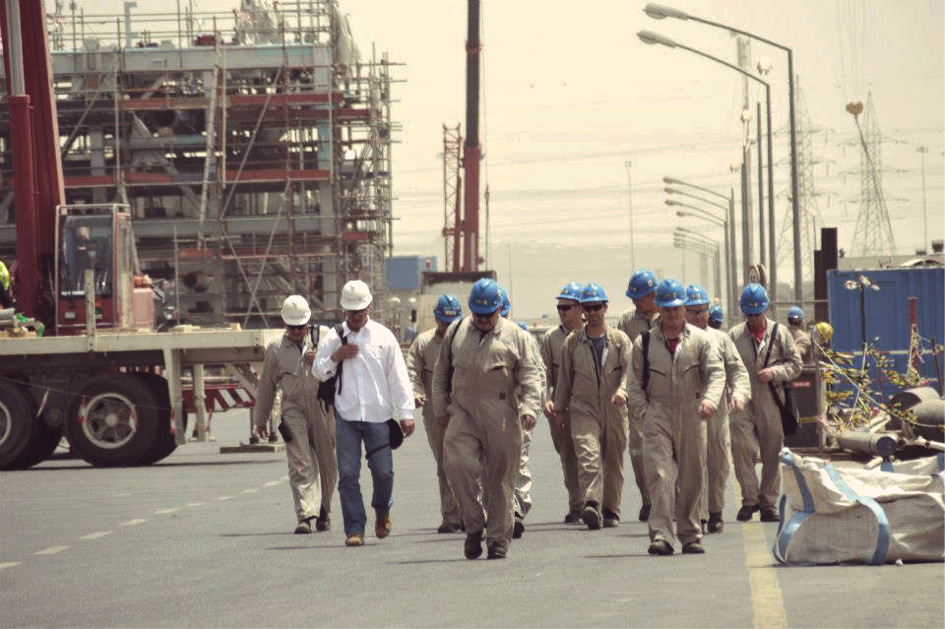 CES Employees in Kuwait, 2012